1. Recent Water-related News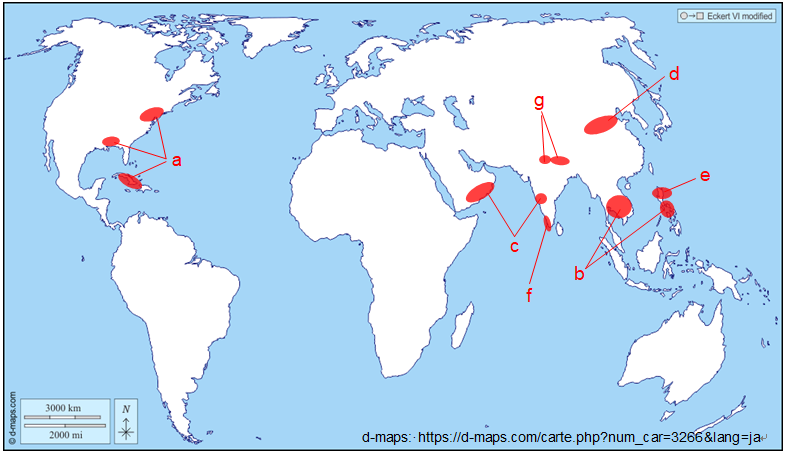 Affected Areas
1-a Hurricane Ida in USA and Caribbean countries
- Sep. 22, 2021 World Vision, '2021 Hurricane Ida: Facts, FAQs, and how to help' (Link)

1-b Typhoon Conson in the Philippines, Vietnam, Thailand, Laos, and Cambodia
- Sep. 15, 2021 mkweather.com, 'Tropical Storm Conson hit Vietnam, Thailand, Laos, and Cambodia, unbelievable 908 mm rainfall and 20 dead!' (Link)

1-c Tropical Cyclone Gulab in India and Shaheen in Middle East
- Oct. 5, 2021 Hindustan Times, 'Tropical storm over west Pacific travelled up to Oman' (Link)

- Oct. 11, 2021 mkweather.com, 'Deadly Cyclone Shaheen in Oman, UAE, Saudi Arabia, Yemen: 34 dead 294.2mm of rain and 150km/h winds, floods in Mukalla and Jizan' (Link)

1-d Floods in North China
- Oct. 12, 2021 Forbes, 'Dozens dead in Northern China due to heavy flooding, over 120,000 evacuated from homes' (Link)
1-e Typhoon Kompasu (Maring) in the Philippines
- Oct 23, 2021 Inquirer.net, 'Maring' death toll rises to 43; 16 missing' (Link)

1-f Floods and Landslides in South India (Kerala)
- Oct 21, 2021 India Today, 'Kerala rains: 42 deaths, losses worth Rs 200 crore, alert issued in three districts' (Link)

- August 15, 2020 FloodList, 'North Korea – Over 16,000 Homes Damaged or Destroyed in Floods' (Link)

1-g Floods and Landslides in North India (Uttarakhand) and Nepal
- Oct 27, 2021 Hindustan Times, 'Crumbling hills ground report: A week later, families count the cost' (Link)

- Oct 25, 2021 The Kathmandu Post, 'Paddy damage by freak rains estimated at Rs8.26 billion' (Link)

2. International Conferences, Forums and Programs
The 10th Meeting of Typhoon Committee Working Group on Hydrology
The 10th Meeting of ESCAP/WMO Typhoon Committee Working Group on Hydrology was held online on October 22, 2021, hosted by Japan's MLIT (Ministry of Land, Infrastructure, Transport and Tourism) and chaired by Dr. Miyamoto from ICHARM (International Centre for Water Hazard and Risk Management). IDI assisted the meeting as LOC (Local Organizing Committee) Secretariat.
The meeting successfully went on with participation of about 50 people from 12 countries/regions focusing on this year's theme, 'River Basin Disaster Resilience and Sustainability by All – Challenges for Integrated Management under the Post-COVID-19 World.' Presentations were given regarding each country situation and the annual operating plans.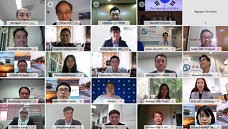 Participants
About Typhoon Committee
Typhoon Committee is an intergovernmental body organized under the joint auspices of the United Nations ESCAP (Economic and Social Commission for Asia and the Pacific) and WMO (World Meteorological Organization) in 1968 to promote and coordinate the planning and implementation of measures required for minimizing the loss of life and material damage caused by typhoons in Asia and the Pacific.
Typhoon Committee is currently composed of 14 members: Cambodia, China, Democratic People's Republic of Korea, Hong Kong (China), Japan, Lao People's Democratic Republic, Macao (China), Malaysia, The Philippines, Republic of Korea, Singapore, Thailand, Socialist Republic of Viet Nam and the United States of America.
Typhoon Committee website:
http://www.typhooncommittee.org/
3. Others
The purpose of IFNet is to share information on flood issues among IFNet members. Your participation and provision of flood information are always welcome. If you have any information you would like to share, please email to IFNet Secretariat.


Registration
If you and your partners are willing to join the IFNet, Please send e-mail to IFNet Secretariat with following information.

1. Name, 2.Nationality, 3.Organization, 4.Position, 5.Address, 6.Telephone number, 7.E-mail Address


When Transferred
When you are to be transferred, please let us know your new regestration information and also introduce the IFNet to your successor.
Thank you.